Autographed Major League Baseball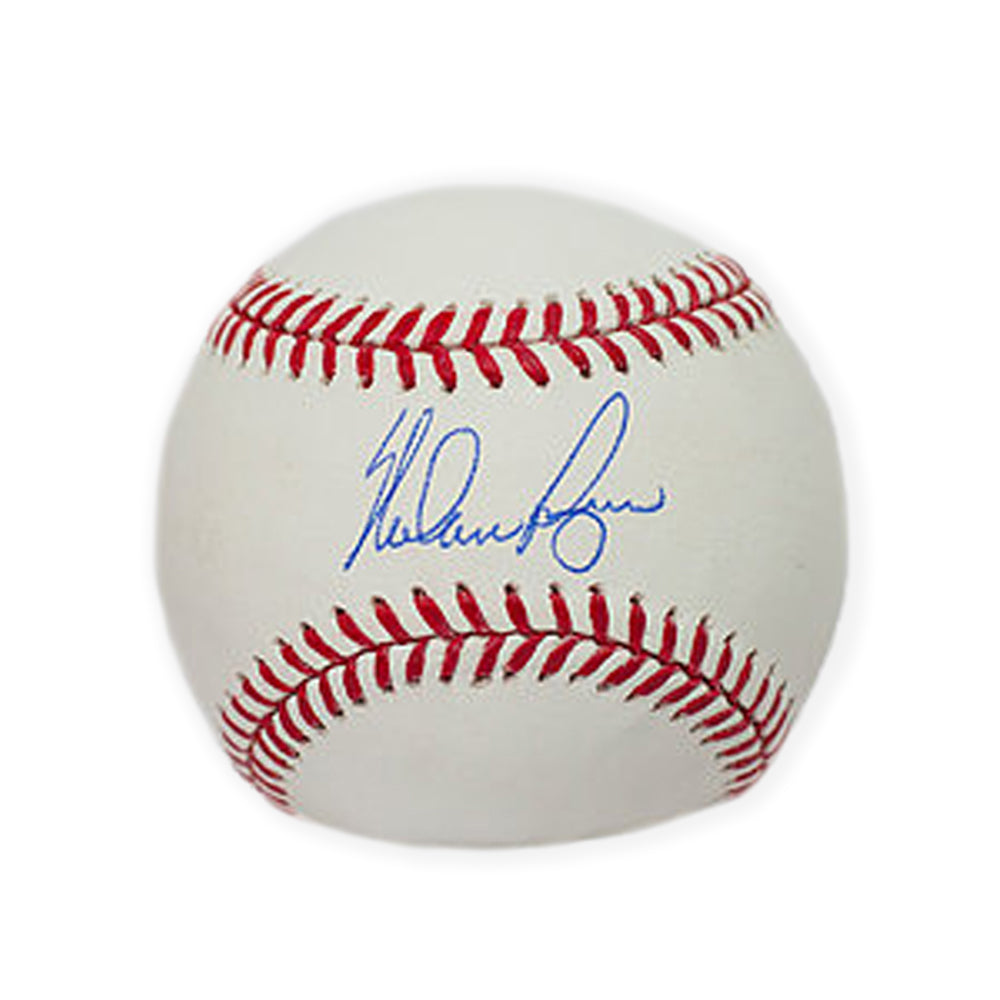 Autographed Major League Baseball
AUTOGRAPHED MEMORABILIA
Autographed memorabilia items include a Nolan Ryan autograph and a hologram sticker serving as the certificate of authenticity.
One hundred percent of proceeds go to the Nolan Ryan Foundation.
Photo of the legendary "Bloody Lip" 1990 at-bat between Bo Jackson and Nolan Ryan.  After Ryan was hit by Jackson's line drive, he secured the out and stayed in the game, pitching 7 innings as the Rangers won 2-1.
Awesome!!
Thank you for the great items we received in the mail! We are fighting over the signed baseballs…and the Nolan signed Jersey is mounted on our wall in a custom cabinet and it looks awesome! We were so excited to be able to support the great Nolan Ryan Foundation while at the same time receive some amazing items from our favorite pitcher of all time! Thank you!!! #34 !!!!
Sweet Spot Option
Not satisfied. Would've liked the autograph and the inscription on the sweet spot of the baseball I got signed. They don't give you the option of where you want the autograph. His signature should go on the sweet spot no matter what and with any inscription directly under the autograph or on the side panel. This and other options should be on the form. I guess I assumed he would sign on the sweet spot.
Nolan Ryan baseball
I am really enjoying my baseball. I have been showing it off to everyone. Thank you so much.
Son loved it
Personalized to my son, looks great and he loves it. Added it to the other autographed baseballs that I got for him.
Nolan Ryan Autographed Ball
The baseball autographed by Nolan Ryan arrived promptly and with a clear signature. Thumbs up on the process!!