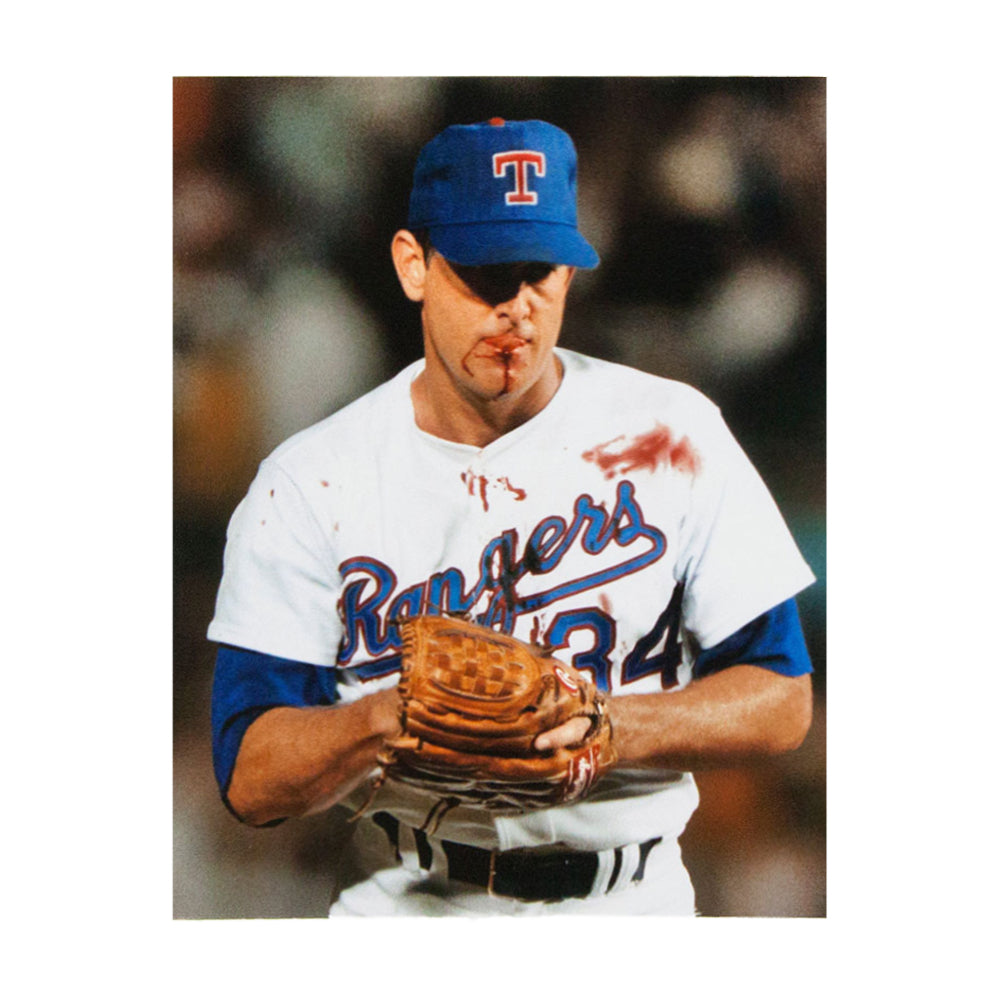 AUTOGRAPHED MEMORABILIA
Autographed memorabilia items include a Nolan Ryan autograph and a hologram sticker serving as the certificate of authenticity.
One hundred percent of proceeds go to the Nolan Ryan Foundation.
Photo of the legendary "Bloody Lip" 1990 at-bat between Bo Jackson and Nolan Ryan.  After Ryan was hit by Jackson's line drive, he secured the out and stayed in the game, pitching 7 innings as the Rangers won 2-1.
Amazing Gift For Your Baseball Fan
I ordered the 16x20 Bloody Lip Photo as a present for myself and it was well worth it! The photo arrived in perfect condition with a beautiful signature from Nolan, as well as the personalization. I have been a huge Nolan Ryan fan since I was a kid, and I always wanted to get this photo autographed, so it really meant a lot to me. I highly recommend this as a gift for any baseball lover, or yourself.
New Favorite Picture
The 16x20 Nolan Ryan photo that I ordered and received looks absolutely tremendous. Nolan was one of my favorite players growing up in the late 80's and early 90's. I was so excited to get my picture, see it personalized from Nolan, and relive parts of my childhood. I highly recommend this as a gift for the baseball fan in your like, or even yourself!
Great piece!! Couldn't be happier!!
Great organization, Jules is an absolute asset to the NRF!!