Texas Rangers Facing Nolan Poster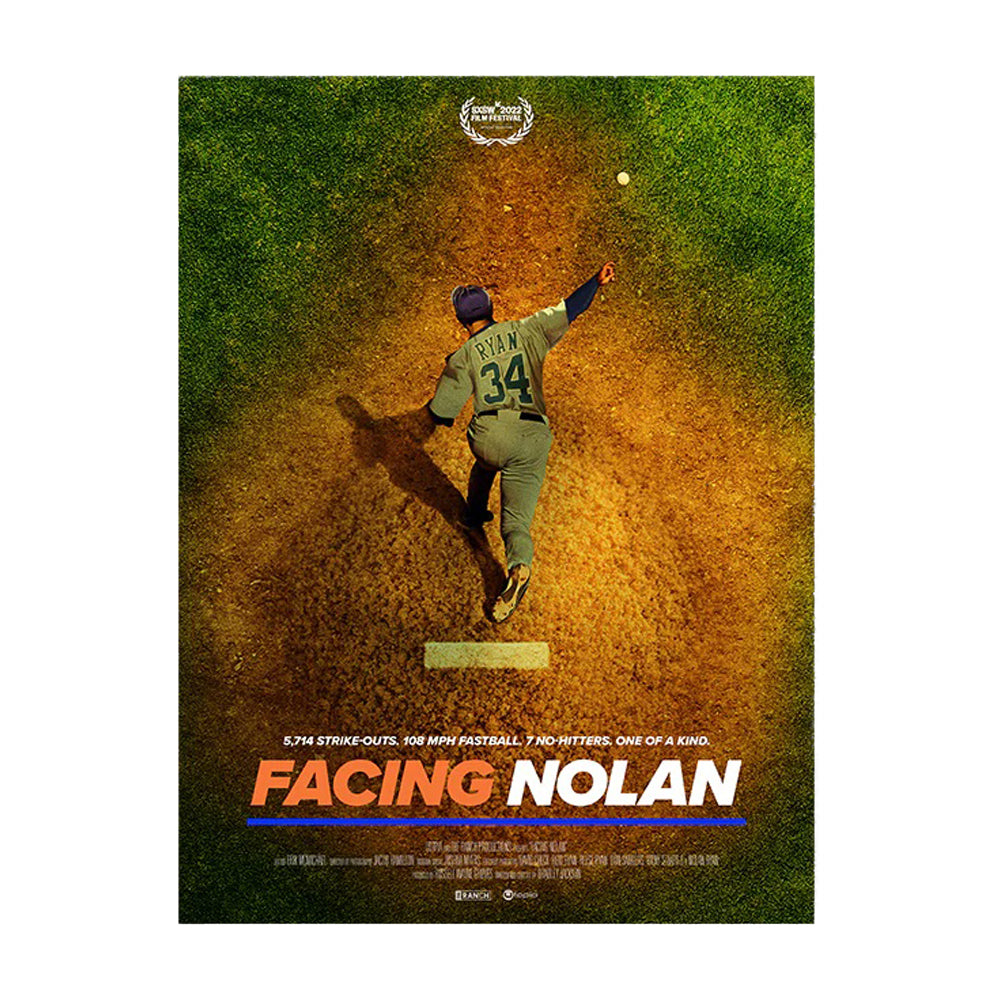 Texas Rangers Facing Nolan Poster
AUTOGRAPHED MEMORABILIA
Autographed memorabilia items include a Nolan Ryan autograph and a hologram sticker serving as the certificate of authenticity.
One hundred percent of proceeds go to the Nolan Ryan Foundation.
Photo of the legendary "Bloody Lip" 1990 at-bat between Bo Jackson and Nolan Ryan.  After Ryan was hit by Jackson's line drive, he secured the out and stayed in the game, pitching 7 innings as the Rangers won 2-1.
Fantastic Nolan Ryan Autographed Poster
Gave this one to a friend for a birthday gift. He loved it. Thank you.